---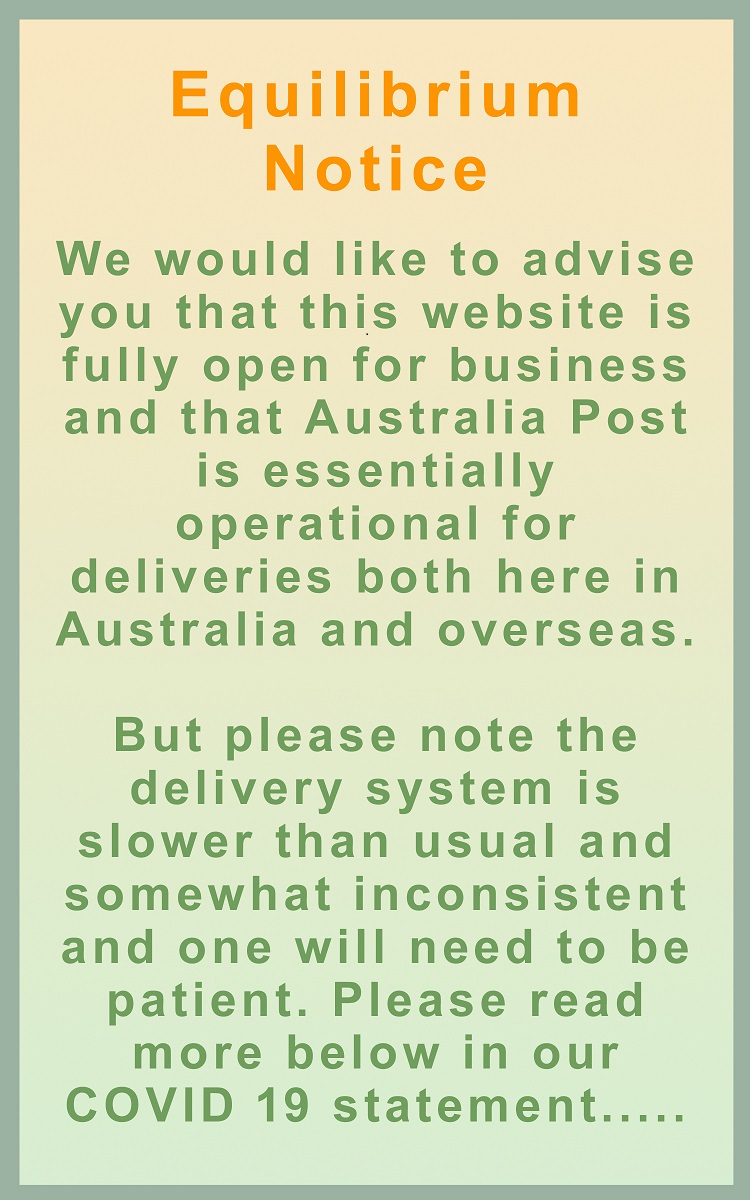 Welcome to
Equilibrium Kinesiology Supplies!
We have been supplying the Kinesiology field, natural therapists, students & the public since 1984.
Equilibrium offers the largest range of Kinesiology materials in the world and is a specialist in sending product to all countries.
To see our latest materials click on 'New Items' or the new newsletter link below.
If you have any questions at anytime please give us a call or email us (if outside Australia please email): orders@kinesiologyshop.com
International orders
International orders can be made on line and the shipping rates are given when you enter your country at your shopping cart. See also 'Shipping' in our top menu. This an Australian site - all prices are in AUD$.
Covid 19 & Equilibrium
Dear Equilibrium Customer,
These are challenging times at the moment and we hope all our customers and those beyond are doing OK.
Our move in January, from being a shop in the big city, to being a Mail Order only business in the country, has turned out to be a blessing. The business is now functioning in the fresh air and protected open spaces..
All is going very well in respect to getting orders out. But please note:
1. While the postal system is essentially working, it may be slower than usual. Orders may take longer to get to their destination. Be prepared to wait. This includes International orders, in particular. For orders to Australian addresses one has the option to choose Express Delivery, This will speed up your order somewhat, but may still be slower than Express, pre COVID.
2. Phone contact has been limited, so please feel free to take the email option to contact me. But if you wish to leave a phone message, also leave a suitable time for me to call back (Australian Customers only).
Generally Equilibrium is well stocked up on all fronts (except test kits - see our test kit pages for more info).
If you have any queries at all about product, ordering, or our ability to service your needs, please do not hesitate to email.
Wishing everyone the healthiest time in this period. May the world become a better place as a result of this experience.
Cheers - Michael
Equilibrium
Established 1984

Latest Updates & News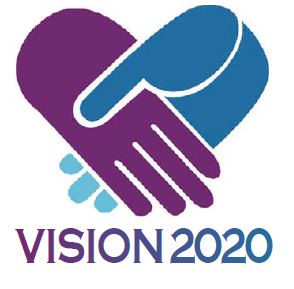 National Kinesiology Conference: Brisbane - the Vision 2020 Conference is now being rescheduled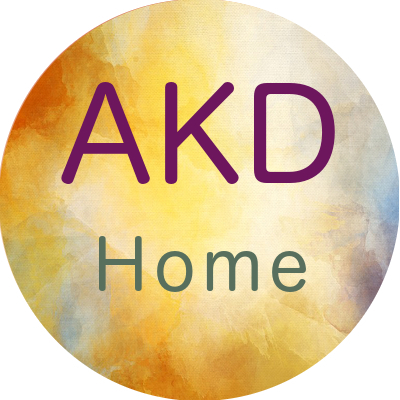 Australian Kinesiology Directory: www.kinesiologydirectory.com.au (est. 1989)
About the Equilibrium move - 1st January 2020
For some time now we have been wanting to move out of Melbourne to the country. So the change is more one of lifestyle, than a business/financial choice.
However 'business wise' we will go back to our roots. When established in 1984, we were also Mail Order only. That was back in the times before internet and mobile phones etc, and placing orders could only be done by mail, fax or landline. In 1993 we moved into a shop front in Ormond, Melbourne and over the 26 years there, became recognised as the world's foremost Kinesiology Supplies Shop.
We have had a great 26 years in the shopping strip, meeting local customers and traders each day. In addition, each week we were also greeted by Interstate customers and occasionally International visitors, who made the special effort to visit and peruse our wares.
We thank all those visitors to the shop, especially our regulars. Your faces will be sadly missed. And thanks to our staff over the years, expecially our more recent loyal long time servers.
For our on line customers and those who place orders by phone or email - nothing will change. But, just may be, you might detect a change - one manifested by living in the fresh air, open spaces & hopefully, slowness of life.
Have wonderful 2020.
Michael & Franca,
Equilibrium
To read about the history of our 35 plus years - click here.